الأفكار

Actual versions of Pc-Dmis doesn't handles the Copy/Paste Parameters for automatic features with Adaptive Scanning Strategies. If the measurement routines has a high number of features, and you want to change a parameter such as point density, speed, acceleration or filtering options you have to change the holes 1 by 1 with F9 button. If the measurement routine has 5-10 holes it can be done, but if the measurement routine has a high number of holes than this is counterproductive you loose to much time changing parameters.
It is not possible to cancel the features change one of them and after copy it with pattern, because you will loose any connection to constructed features or dimensions.
Normal parameters for a Ø10 mm hole are present in the window below, but this means that the measurement will be done with 188 hits. For 80 holes in a measurement routine this is time consuming.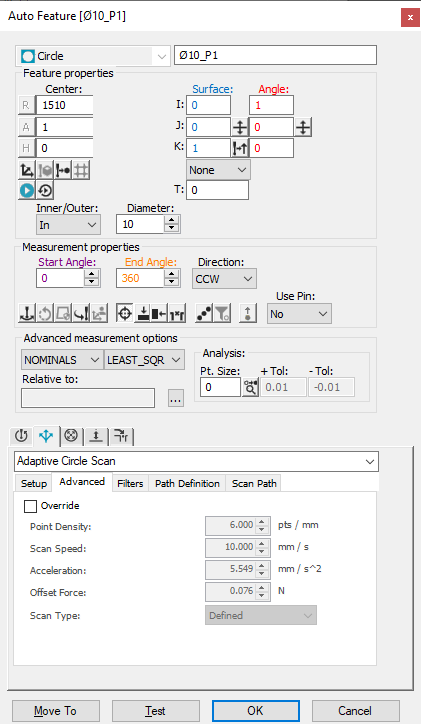 If i want to Override the Point density from 6pts/mm to 1 pts/mm i have to go 80 times F9 and change manually the option for all holes in the same pattern.