Ideas
Is it possible to place 'Don't ask me again, for this sesion only' checkbox next to or below the existing 'Don't ask me again' checkbox?
Below is an example of the various warnings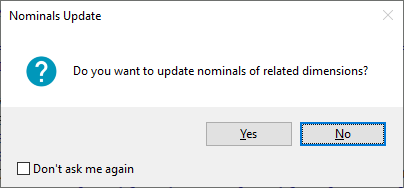 At this moment there is a possibility that you forget you checked the 'Don't as me again' checkbox, and leave a collegae (or yourself) with the possibility to make unwanted recalculations without noticing.
When you make that it only applies for this session (until the program closes) you can make the chance of this error/mistake a bit smaller.